Tulips are a centuries-old flower that originated in Persia. Tulips, like roses, have different meanings depending on their color. A red tulip represents perfect love, while a white tulip represents forgiveness. Purple tulips are reserved for royalty, while a striped tulip will convey to your loved ones that you adore their eyes. Tulips are a relaxed flower, never too showy, always just right.
Tulips have a fascinating history
Carolus Clusius, a biologist, brought tulips to Europe in the 16th century. Tulips' popularity skyrocketed by the 17th century. Europeans couldn't get enough of the lovely blooms! Tulips were so popular in the Netherlands that a phenomenon is known as "tulip mania" arose, causing the price of the flowers to skyrocket, crashing the markets.
Tulips were still sweeping the globe in the early 18th century. Turkey even had a whole tulip festival dedicated to them, which is still going on today and is a sight to behold! And it was a crime punishable by exile to buy or sell tulips outside of the capital, which is no longer enforced…thankfully!
Flower Meanings & Symbolism of Tulips
Resurrection
Tulips symbolize resurrection because they bloom at the start of spring. If you know someone who is going through a life transition, embarking on new adventures and challenges, or has welcomed a new addition to the family, a beautiful bouquet of tulips would be an ideal gift.
Deep or Perfect Love
Tulips are most commonly associated with deep love and perfection. Tulips have been associated with the meaning of love for centuries because they are a classic flower that has been loved by many people. They are ideal for giving to someone you have a deep, unconditional love for, such as your partner, children, parents, or siblings.
Altruism
Tulips have also been a symbol of the charity since the Victorian era. Many charities still use the beloved tulip flower to represent them because of its cheerful nature and as a symbol of a new season and new beginnings.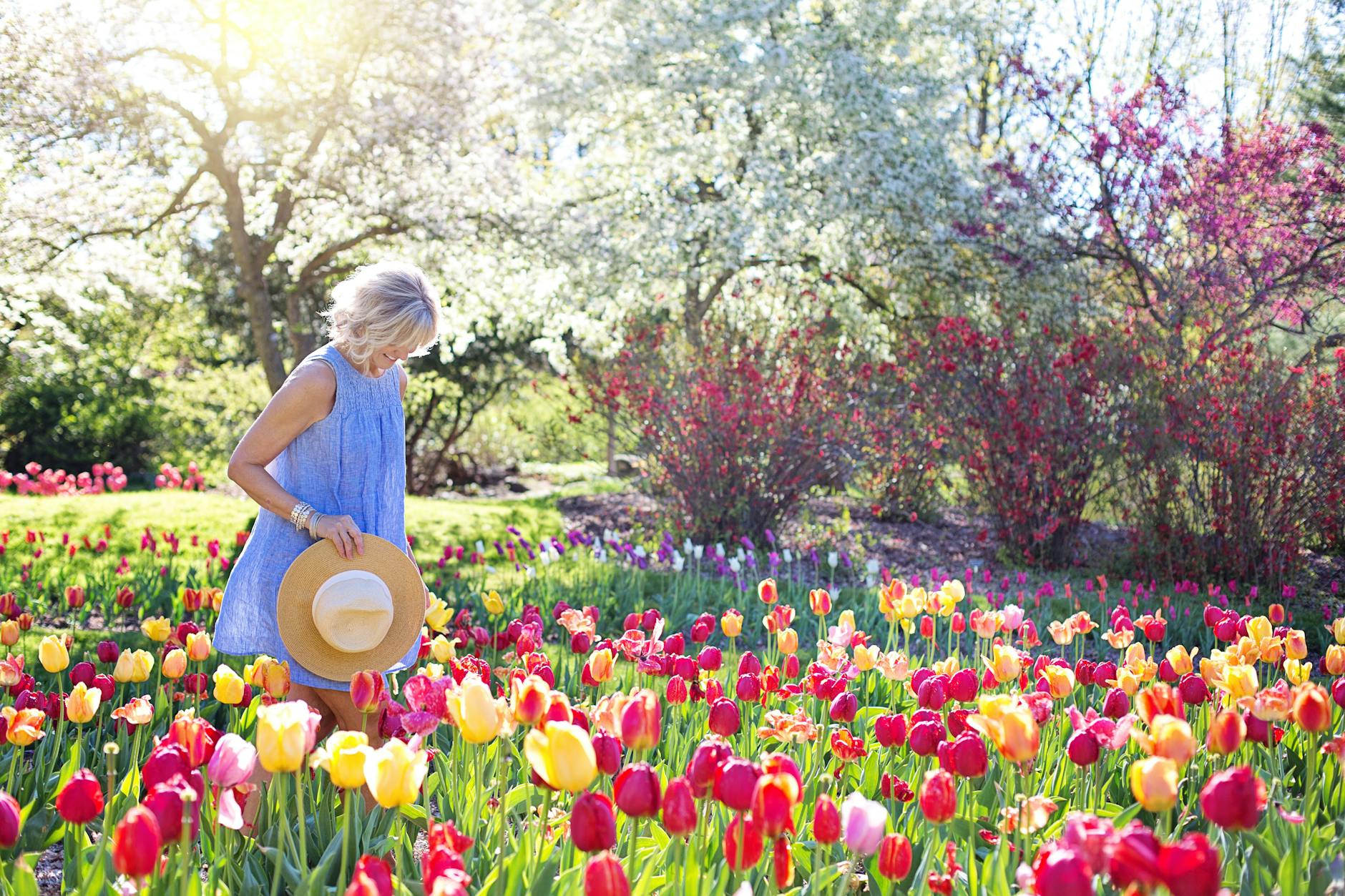 What do the various tulip color meanings mean?
The significance of pink tulips
Pink tulips are associated with affection, caring, well-wishes, and love. Although not as deep or passionate as red tulips, they do represent love. Pink tulips are ideal for sending to friends and family to show them how much you care. Pink tulips are the best way to congratulate someone on a new job, a promotion, or graduation!
The significance of red tulips
If you're a romantic and in a new relationship, red tulips symbolize eternal love and passion. As a result, they're very popular flowers for couples to give each other and for weddings. If you want to win someone over, send them a beautiful bouquet of red tulips! We guarantee they won't be able to hold out.
The significance of purple tulips
Purple tulips have a meaning of royalty and elegance because purple dye was a luxury that only royals or the super-wealthy could afford. Because purple was such a special color in the 1500s, Queen Elizabeth even forbade everyone except members of the royal family from wearing it! Purple tulips are ideal for bridal bouquets or for gifting to someone you think is totally fabulous and deserving of these lovely blooms.
The significance of white tulips
White tulips symbolize forgiveness, respect, purity, and honor. Tulips are ideal for apologizing to someone or celebrating a religious milestone, such as a baptism or bar mitzvah! According to superstition, if you dream of white tulips, it means you're about to embark on a new journey and a new beginning in life.
The significance of yellow tulips
Yellow tulips are one of the happiest flowers around, and they even have a cheerful and hopeful meaning! Yellow tulips were even thought to mean "there's sunshine in your smile" by Victorians, which is just too cute. They'll brighten anyone's day. Planting yellow tulips in your front or back garden are also said to bring you good luck and prosperity.